Weekly News Brief | March 19, 2021
From the Office of Chancellor John Weispfenning, Ph.D.

Today, our flags stand at half-staff across the District as a sign of mourning for those tragically lost to the violence in Atlanta, Georgia. There are those who would debate the motives of this murder spree, and causes for violence may indeed be complex, but ultimately what matters is that many in our Asian and Asian American communities do not feel safe.
Americans are seeing the forces of hate that have long lurked in the shadowy recesses of our society play out in the violence of domestic terrorism. The systematic targeting of "the other" invites further repression and extremism. This diminishes all of us by cheapening shared regard for the experiences and even the very lives of people from different backgrounds.
The Coast District, as an institution with the mission of promoting diversity, equity, and inclusion, must make our stand. We must condemn hate-based violence, as our Board has. We must also offer counseling to those traumatized by violence and begin dialogues of healing and understanding, as our Colleges have.
The Coast District cannot heal all the wounds of our nation, but we can and must be a place of understanding and reconciliation. By having difficult yet necessary conversations, we make small differences that add up to larger societal changes.
Be well,
John
John Weispfenning, Ph.D.
Chancellor
Report from the Board of Trustees

On Wednesday, March 17, the Board of Trustees met in regular session and acted to renew and expand an agreement with Huntington Beach high schools, adopt a resolution in support of equal pay, and award faculty tenure status.
The Board also received a variety of programmatic and operational reports. Coastline College presented on its efforts to advance holistic wellness and financial stability for students. Public safety and risk management teams presented on emergency planning and disaster preparedness. The internal audit team presented a quarterly report. The Teaching Internship with Experienced Support program provided an update on the successful preparation and placement of equity-minded community college faculty.
The Coast District Enterprise Corporation, District Foundation, Coastline College Foundation, Golden West College Foundation, and Orange Coast College Foundation each provided annual reports to the Board. Trustees found all five auxiliary organizations to be in good standing.
Celebrating Women In Leadership

The Coast District is proud to celebrate Women's History Month and the contributions of women in leadership districtwide. Leadership is demonstrated in multiple ways by students, faculty, classified and confidential staff, and management.
The Joy of Contributing to People's Lives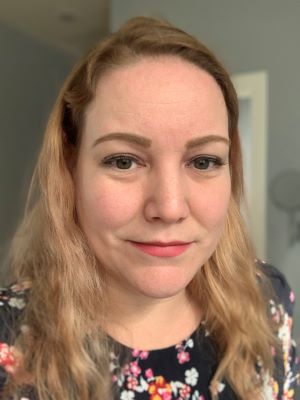 Today's featured profile is Dorsie Brooks, grant coordinator and Classified Senate president at Golden West College. Asked about what brings her joy, Dorsie responded "I love working at a job where I know that I am contributing positively to people's lives. Community College provides the platform for so many people to achieve their goals and I am proud to be part of that. In my nonprofessional life, my kids' laughter, my cat's purrs, and a good romance novel bring me joy. (Add in a cup of tea and some rain and I am a very happy woman.)" Read more of Dorsie's responses here.
Please follow the Coast District's Facebook, Twitter, and Instagram channels to see new profiles throughout the month.
Award-Winning Coast District Project Promises Better Access to Courses Statewide

Thanks to an award-winning effort, led by two women in technology leadership at Coast Community College District, students from across the state now have access to course offerings at all three Colleges – Coastline College, Golden West College, and Orange Coast College – without needing to apply.

Read the full news release
College News
COASTLINE COLLEGE

Coastline is holding a virtual art exhibit throughout this month entitled, The Ides of March. The exhibit celebrates new beginnings through performance, play, creativity, and self-reflection. More information can be found here.

ORANGE COAST COLLEGE

Orange Coast College's Counseling Latin@s for Equity & Engagement (CLEEO) will be having a summit on March 22 at 3:00 pm. The CLEEO 10.0 Summit will be led virtually by guest lecturer, Dr. Manuel Aguilar-Moreno, Professor of Art History at CSULA. The CLEEO project promotes Latin@s access and success in higher education in an equitable and culturally supportive context. CLEEO focuses on cross-cultural awareness and the development of an educational pathway toward attainment of associates, bachelors, and post-graduate degrees. For registration and further information, please contact Eric Cuellar at ecuellar@occ.cccd.edu.
Schedule, Week of March 22
Chancellor's Schedule
In the District, Monday through Friday
Look for an email with the first virtual State of the District on March 25, 2021.
publicaffairs@cccd.edu