Weekly News Brief | March 26, 2021
From the Office of Chancellor John Weispfenning, Ph.D.

As we approach Spring Break, with no classes scheduled for all of next week and a holiday for the entire District on Friday, this was an opportune time to take stock. In our first-ever virtual State of the District address, your presidents, vice chancellors, Board President Moreno, and I all had a few moments to offer thanks, commend your resilience, and look forward with optimism.
It is my hope that we discover a path into the next academic year that goes beyond recovery and applies the hard-won lessons of the past year to the challenging issues of our time. Among those challenges are providing holistic support services, developing new programs in emerging areas, engaging with non-traditional students, closing equity gaps, and advancing representation with meaningful inclusion.
I believe you, indeed all of us together, can achieve this and more. We have shown great strength and tenacity this past year. Let us carry the legacy forward.
Be well,
John
John Weispfenning, Ph.D.
Chancellor
---

Celebrating Women In Leadership

The Coast District is proud to celebrate Women's History Month and the contributions of women in leadership districtwide. Leadership is demonstrated in multiple ways by students, faculty, classified and confidential staff, and management.
We are featuring two leaders in this edition, as we conclude the month with no News Brief planned during Spring Break.
---
A Network of Support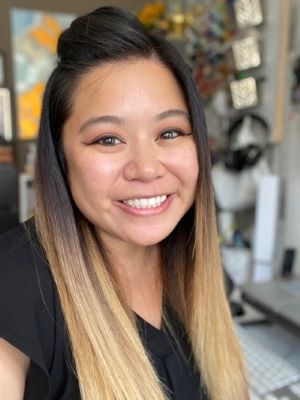 Jasmine Nguyen, Classified Senate President
Orange Coast College
What challenges have you faced being a woman in education?

When I become my own barrier! I put pressure on myself to be a leader alone. When in reality, I am surrounded by so many experts in education in our college community from faculty to Classified Professionals. It's okay to seek guidance and assistance from trusted colleagues and build a network of supportive women!

Read more of Jasmine's responses here.
---
Paving the Way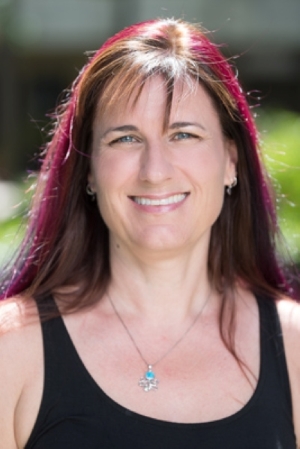 Jennifer Bailly, Professor of Economics
Golden West College

What contributions by women are you most proud of?

I am proud of all women who are trailblazers. Economics is not a major often chosen by women; certain classes are still three-quarters male dominated, and there were times I was one of less than 5 women in a class as a student. Today, women in math, science, engineering amaze me. Women who chose these fields 30 years ago, such as those in the NASA program, I hold in high esteem. I am grateful for all contributions that pave the way for women in the future.

Read more of Jennifer's responses here.
---
Please follow the Coast District's Facebook, Twitter, and Instagram channels to see new profiles throughout the month.
College News
COASTLINE COLLEGE

Coastline's Office of Student Equity continues to provide assistance to students in need through programs and resources to help students achieve their educational goals. Students are able to obtain assistance for books, technology (Emergency Computer Loan Program), food, and much more. The Equity Office also provides learning resources for faculty and staff. More information and details on how to get help can be found here.

ORANGE COAST COLLEGE

Orange Coast College will have 14 students presenting talks and demonstrations at the 21st Annual UCI Community College Honors Research Conference. The conference will be held virtually with pre-recorded presentations followed by live question and answer sessions. More than 200 students from throughout California will present their research over the two-day event, and their work will encompass dozens of academic disciplines including the physical, natural, biological, social and behavioral sciences; business; literature; the fine and performing arts; technology; culture; languages, and more.
Two-Week Ahead Schedule
The districtwide Spring Break holiday will be Friday, April 2. The News Brief will also be on break.
Board of Trustees
The next regular meeting will be held Wednesday, April 7, with closed session beginning at 3:45 p.m. and open session at 5:00 p.m.
Chancellor's Schedule, Week of March 29
Dr. Andreea Serban will be acting chancellor on Monday
Dr. Weispfenning in the District, Tuesday through Thursday
Friday is a districtwide holiday

Chancellor's Schedule, Week of April 5
Dr. Weispfenning in the District, Monday through Friday
publicaffairs@cccd.edu