Weekly News Brief | June 18, 2021
From the Office of Chancellor John Weispfenning, Ph.D.

At Wednesday's Board meeting, I shared goals for the year which the Trustees adopted for the District. The preface to this conversation is the admiration that the Trustees and I share for the work all of you have done to ensure equitable success for students and your colleagues throughout the pandemic.
What follows now, under our new District goals, is to move beyond the pandemic. We will restore classroom instruction and in-person support services to meet student needs; safely return students, faculty, staff, administration, and the public to College and District sites; collaborate with local, state, and federal government agencies and with private partners to ensure adequate resources, such as COVID testing, vaccinations, and relief funding; and actively maintain contingency plans for future public health emergencies. All actions will be taken with an eye towards compassion and understanding – recognizing that we are all human beings with complex circumstances and obligations.
Moving beyond the pandemic alone is a significant lift on its own, yet we cannot allow our other commitments to take a back seat. Student success and equity must remain our focus. Maintaining fiscal integrity is essential to achieve this mission. So too is stabilizing enrollments and tailoring our programs to evolving community needs. We can also expand on lessons learned about the capabilities of educational technology. Progress on all goals depends on the trust built through strong employee, student, and community relations.
Thank you again for all you have done to navigate the pandemic while maintaining momentum on our myriad priorities. Together, I know we will demonstrate the same tenacity and ingenuity in the year ahead.
Be well,
John
John Weispfenning, Ph.D.
Chancellor
---
How long is the quarantine period after a potential exposure?
Coast Colleges follows California Department of Public Health guidelines for isolation and quarantine protocol. Vaccinated individuals who have been exposed to the COVID-19 virus but are asymptomatic are not required to isolate and can remain in the workplace. Individuals who test positive but are asymptomatic may return to work or school 10 days after the date of the first positive test.
Individuals who test positive for COVID-19 and who are symptomatic may return to work when:
At least 10 days have passed since symptoms first appeared, AND
At least 24 hours have passed with no fever (without use of fever-reducing medications), AND
Other symptoms have improved.
Report from the Board of Trustees

On Wednesday, July 16, the Board of Trustees met in regular session and opened a public hearing on the Coast District tentative budget. Vice Chancellor Andy Dunn noted the District is in a stronger position financially than assumed in 2020 and even earlier this year. In particular, District revenues from state and federal sources exceeded expectations. Trustees thanked Dr. Dunn and his team for the work and adopted the tentative budget to allow initial spending for the year, reiterating that final funding is a moving target.
Connected to the improved budget situation, the Board acted to restore step-and-column salary advancement for classified staff, management, vice chancellors, and presidents while providing retroactive pay for those eligible back to July 1, 2020. Trustees also restored salary reductions previously agreed to by the vice chancellors and presidents. Trustees also rescinded the approval of a pay reduction of seven percent for themselves for 2021 and approved an increase of Board compensation in January 2022 in line with COLA – not to exceed five percent.
Chancellor Weispfenning shared goals for the upcoming year, which the Board adopted as District goals, as shared in detail in the Chancellor's letter above. Vice Chancellor Andreea Serban described the District Consultation Council's efforts to develop the districtwide Strategic Plan 2021-2024, predicting several trends which could affect decision making. Trustees noted the aging population in the District as a particular point of interest and challenge.
Director of Internal Audit Rachel Snell shared a quarterly report of audits and advisory services. Associated Students Organizations provided annual reports and submitted their budgets for approval. Trustees also approved new controlling agreements for the Foundations of the District and Colleges. Additionally, the Board appointed Jennifer Ward and Eileen Lewis as new members for the Measure M Citizens' Oversight Committee. Trustees lauded the work and collegiality of the audit team, thanked the Associated Students Organizations for their sustained engagement through a challenging year, expressed appreciation for the philanthropic productivity of the Foundations, and noted the strong credentials of the new appointees for the Measure M COC.
The Board took positions of concern and issued letters on the following legislation: AB 275 (Medina), Classified Community College Employees, AB 375 (Medina), Career Development and College Preparatory Courses, and AB 1273 (Rodriguez, D), Interagency Advisory Committee on Apprenticeship: The Director of Consumer Affairs and the State Public Health Officer.
The Board of Trustees adjourned in memory of six-year-old Aiden Leos – calling for justice and ensuring that his name will always be part of the Coast District's record.
Celebrating LGBTQ+ Pride

The Coast District is proud to celebrate the contributions of LGBTQ+ leaders districtwide. Leadership is demonstrated in multiple ways by students, faculty, classified and confidential staff, and management.
It Really Did Get Better!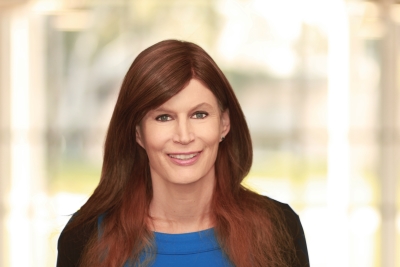 Today's words of celebration are from Robyn Brammer, Dean of Counseling at Golden West College.
What would you tell your past self about the journey you've been on to get to where you are today?
Being transgender in the 1980s was very different. I remember going to the library card catalog, looking up transgender, and finding an inserted card from a local support group. Prior to this discovery, I thought I was the only person in the world like me. The internet changed everything. I wish I could have told myself that there were thousands of people like me, from every country and every culture. What a blessing it would have been to have known that one day (soon) there would be virtual communities providing support and guidance throughout the transition. It really did get better!
What contribution(s) by the LGBTQ+ community are you most proud of?
When I started as a psychotherapist, I worked with a young trans*girl who had injected herself with liquid plastic to try to create breasts. Her need to transition was so great, she put her life at risk. Over the years, I've worked with so many others who have become homeless, assaulted, fired, and abandoned by most of their loved ones. I'm pleased to see a growing acceptance of gender identity in medicine, education, and the larger society. Within the past decade, insurance companies started covering gender affirmation surgeries. We now have a national day of remembrance (November 20) to remember and highlight the murders of those killed for their identity; and we have the International Transgender Day of Visibility on March 31 celebrating transgender people and their contributions to society. There is still a long way to go, but allies and support have saved lives and strengthened the community.
Please follow the Coast District's Facebook, Twitter, and Instagram channels to see new profiles throughout the month.
Want to add your voice to the celebration of LGBTQ+ Pride Month? Complete your profile here.
College News
COASTLINE COLLEGE

Coastline College is looking for creative submissions for their arts and letters magazine, StoryLine. The magazine, due in fall 2021, will highlight various different types of art: drawings, paintings, graphic designs, photography, poetry, essays, short stories, and digital stories. Details and information on how to submit to StoryLine can be found here.

ORANGE COAST COLLEGE

Orange Coast College's architecture program has partnered with the Armenian Relief and Development Association (ARDA) as well as architecture firm Form Found Design, Walter P. Moore Engineering, and Piur Panels to provide a solution to the temporary housing crisis in Armenia. Utilizing a recently acquired FrameCad Machine – which forms, punches, labels, and cuts custom steel studs for rapid manufacturing of homes – students enrolled in the College's BIM Project Integration course this summer will work to create cost effective, efficient, and dignified housing structures for Armenian families in need.
The Struggle for Freedom and Justice

Our newest federal holiday, Juneteenth commemorates the ending of slavery in America. As we witness injustice and hate targeting the Black community, this Juneteenth is again a reminder of how much further we have to go in achieving equity and justice.
Schedule, Week of June 21
Chancellor's Schedule
In the District, Monday through Friday

publicaffairs@cccd.edu